Experienced, Aggressive Oxnard, California, Trial Lawyers
Bankruptcy • Personal Injury • Labor Law • Trust Litigation
At The Law Offices of Richard L. Francis and Associates we believe our experienced and commitment to each client sets us apart. For example:
We work to consistently increase our clients' settlement, mediation and jury awards. In personal injury cases, we negotiate with hospitals, doctors and other professionals to reduce expenses and liens.
We have successfully changed Ventura County's environmental protection laws and have recovered multiple six-figure settlements for agricultural and restaurant workers in our labor law practice.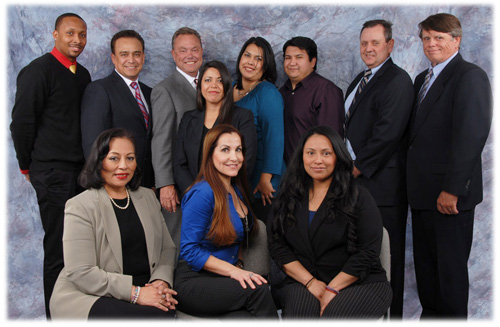 We diligently seek to identify and recover all available insurance coverage in dog bite, truck, motorcycle and car accident cases. In one recent case, our client believed he had received the maximum financial recovery following his son's fatal car accident. Five months after the accident we examined his car insurance policy and identified and recovered an additional $100,000 in insurance coverage and compensation.
Our attorney team includes the former mayor of Ventura, Richard Francis, who was also named the Readers' Choice vote for favorite lawyer by the readers of the Ventura County Star and a co-author of Ventura County's Save Our Agricultural Resources (SOAR) initiative.
To learn more about our attorneys and practice areas, tune into our weekly radio show on Radio Formula at 1520 AM. Our radio show airs each Friday from 1 to 2 p.m. in Spanish, and includes interesting guests, including local police officers, doctors, psychologists and others. We have successfully represented numerous people in the Ventura area have contacted us after learning about their legal rights on the air.
Contact Us
If you have questions regarding a personal injury accident, bankruptcy, labor law, real estate, trust litigation or environmental law, contact The Law Offices of Richard L. Francis and Associates. We offer free initial consultations, accept credit cards, are conveniently located in Heritage Square in downtown Oxnard, and offer Spanish speaking services. To contact us, call 805 485-8888.