Experienced Oxnard, California, Dog Bite Injury Lawyers
When your child is playing in his or her own yard or neighborhood, or in any location, he or she deserves to be safe from viscous and dangerous dogs that dog owners are obligated to control. And when you are out for a walk, are visiting a friend at home or are on any public or private property, you deserve to enjoy the assurance that owners of dangerous dogs have the animals safely contained.
When dog owners fail in their duty to control their dogs and injuries result, California law provides remedies for injured people. At The Law Offices of Richard L. Francis and Associates we have helped numerous clients recover financial compensation following dog bites and attacks.
Have you been bitten by a dog? We can help. Contact The Law Offices of Richard L. Francis and Associates at 805-485-8888.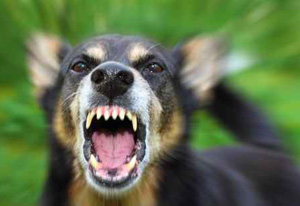 Dogs are unpredictable animals. Even a tame and seemingly well-trained dog can bite without warning. If you have been injured by a dog or animal attack, you deserve to be compensated for your injuries. In many cases, our attorneys have recovered the full policy limits of applicable homeowners' insurance. For instance:
In a recent case, a pit bull attacked a child while he was playing in his yard, which was shared with the neighboring unit. We immediately helped the child's family meet with an expert plastic surgeon, resulting in minimized scarring. We later settled the case for the full policy liability limits.
In another recent case, a dog scared a child into running into the street, where both of his legs were broken by a car. We settled the case for the maximum policy limits.
Call Us Before It's Too Late
Hold negligent dog owners responsible and pursue the compensation you deserve. If you have questions regarding dog bite and animal attack law, contact The Law Offices of Richard L. Francis and Associates. We offer free initial consultations, are conveniently located in Heritage Square in downtown Oxnard, and offer Spanish speaking services. To contact an experienced attorney, call 805-485-8888.