Personal Injury • Bankruptcy • Labor Law • Real Estate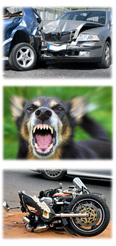 When you are injured in a car, motorcycle or truck accident, the Law Offices of Richard L. Francis and Associates can provide the aggressive and creative legal help you need to maximize your settlement or award. And when you face legal challenges regarding debt, unfair employers or unscrupulous developers, we have a long and proven record of effective legal results and satisfied clients.
• Firm founder and attorney Richard Francis was voted as the Readers' Choice favorite lawyer by the Ventura County Star
• Our firm has recovered numerous seven-figure personal injury, labor law and real estate/ environmental law settlements and jury verdicts, including the largest Workers' Compensation award ever for Ventura County—a $6.9 million award.
• Mr. Francis received national attention for co-authoring the renowned Save Our Agricultural Resources (SOAR) initiative, which limited the development of our beloved agricultural land here in Ventura County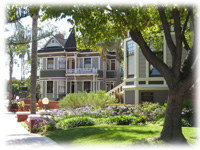 We Work to Maximize Your Results
At The Law Offices of Richard L. Francis and Associates we know that every case is unique and work to tailor our services to meet the goals and objectives of each client.
• Were you in a car accident? In addition to handling your injury claim, we will file and handle your property damage claim and deal with your insurer. All you need to do is follow the advice of your doctor and get us a copy of your insurance policy and one property estimate. We'll do the rest.
• Are you interested in filing bankruptcy? We can work to eliminate your unsecured debt. In many cases we can also remove a second loan from your home.
• Do you have questions regarding trust litigation, environmental law or labor law? We have helped many families and individuals in single- and class-action suits achieve a fair solution to their problems.
Contact Us
If you have questions regarding personal injury law, bankruptcy law, labor law, real estate law, trust litigation or environmental law, contact our firm. We offer free initial consultations, accept credit cards, are conveniently located in Heritage Square in downtown Oxnard, with a 24 hour response team with fluent Spanish-speaking services available. To contact us, call 805-485-8888